Submitted by

editor

on Tue, 02/21/2023 - 11:25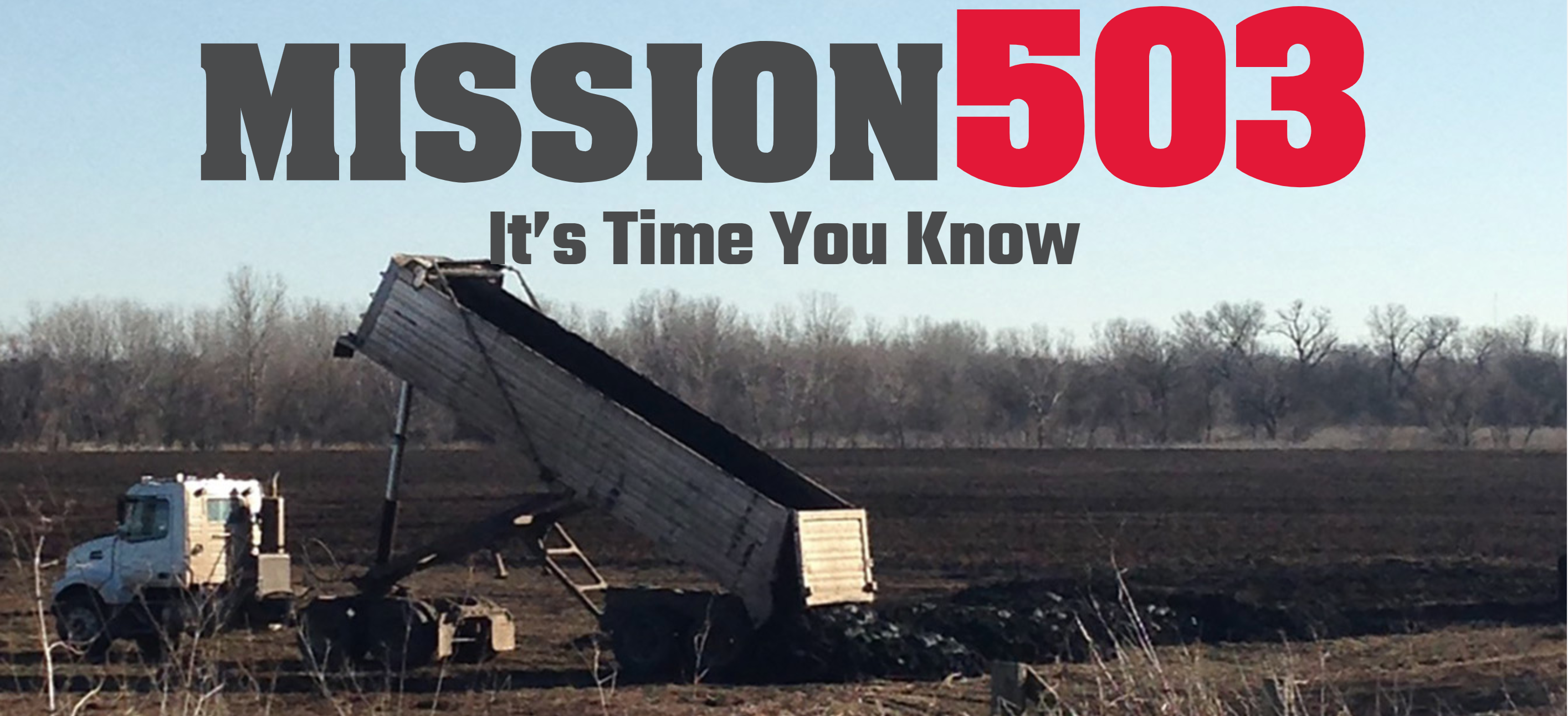 The 503 Rule is the U.S. federal rule responsible for the mass distribution of sewage sludge onto America's farmland and into our lives. Get Informed.
OKLAHOMA CITY, OKLAHOMA, USA, February 14, 2023 /EINPresswire.com/ -- MOM'S RESEARCH REVEALS INCREASED RISK OF DISEASE IN HER COMMUNITY WHERE BIOSOLIDS HAVE BEEN APPLIED TO FARMLAND FOR 40+ YEARS, AND DNA THAT LINKS BIOSOLIDS TO ILLNESS. ANNOUNCES LAUNCH OF NONPROFIT TO DISMANTLE AND REPLACE THE FEDERAL BIOSOLIDS RULE.
Today, February 14th, 2023, during public comments at the Oklahoma City City Council meeting, Mission503 announces their formation, as well as their pursuit to change the federal rule governing the "standards for the use and disposal of sewage sludge", 40 CFR Part 503.
Concerned that biosolids (sewage sludge) being used on farmland near her home in northeast Oklahoma City, near Jones, OK, were making her family sick, in 2016 Paula Yockel and her young son left home to escape their illnesses from biosolids. Paula went in pursuit of facts, not knowing that 6+ years of testing and research would uncover DNA evidence linking biosolids to her illness, as well as reveal increased risk of infectious disease, cancer, respiratory disease, heart disease, mental disorders, birth defects, and other diseases in her community where Oklahoma City has land applied their biosolids for over 40 years.